Dreaded Facial A's- Acne & Aging-Saving Face
Anti- Aging and Acne Services
ThurstonTalk Article
Author: Lisa Herrick
Acne and aging are two of the most troublesome skin conditions. And both of these conditions can be exaggerated by improper care, inappropriate products and misinformation.
Wendy Christman, Licensed Master Esthetician and owner of Saving Face Skinspa and Acne Clinic felt compelled to draw upon her 15 years of experience as an esthetician to specialize in the products and treatments to combat acne and slow the skin's aging process. She recently opened her private skin care studio in West Olympia.
Christman is one of the most highly trained and experienced skin care professionals in the area. As a Licensed Master Esthetician, she has received the industry's most stringent certification. Combined with her extensive background in the esthetics field, Christman offers a unique blend of skin care expertise and savvy product knowledge. She has a solid reputation in the industry, evidenced by being certified and carrying the physician-only product line, Epionce. Additionally, Christman was one of the inaugural providers in Olympia of the highly effective Micro-Needling/Collagen Induction Therapy (CIT), which is an advanced treatment that helps with fine lines and wrinkles, sagging and thin skin, scarring form acne, chicken pox marks, enlarged pores, evens out discoloration to give a more youthful appearance and achieve more flawless skin.
At the foundation of Christman's impressive training, credentials and specialized services is a woman who is intuitive, values the personal attention she is able to give her clients, and thoughtfully assesses her clients skin as well as mood for each treatment. Saving Face Skin Spa and Acne Clinic is intentionally designed to be private, personal and results oriented. Distinguished from larger spas offering a variety of relaxation services, Saving Face Skinspa and Acne Clinic is expertly focused on providing results to improve acne and slow the aging process. Christman welcomes each client to her studio with a personalized message on her door.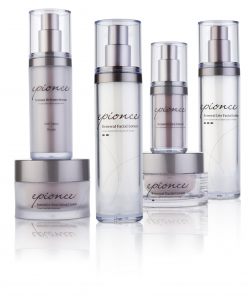 Specializing in slowing the skin's aging process, Christman's treatments are designed to achieve results so that there is an improvement with the look and feel of clients' skin with every service. Christman thoughtfully recommends treatments whether it be chemical peels for exfoliation, revightalight treatment to help diminish fine lines, wrinkles and age spots, or microdermabrasion resulting in smoother looking skin or one of her many other anti-aging services.
Diane Walker, a client of Saving Face Skinspa and Acne Clinic shares, "Wendy (Christman) is the only esthetician I see and would recommend in Olympia. She is highly professional and has an abundant wealth of information about skin and numerous skin issues. Wendy has a keen knack of being able to share her skin care knowledge with her clients. She takes the time to listen to you and your concerns, and works together with you to help solve and give you the best outcome and experience. I adore seeing her now at her new spa, which is very welcoming, warm and lovely, and carries all the Epionce products I love! The spa setting is calm, quiet and very relaxing. She loves what she does, and it shows in everything she does and every service she provides."
In addition to anti-aging services, Christman offers one of the most effective acne treatments available in Olympia without a prescription. Christman confirms that her acne program gets everything under control in as soon as 90 days, depending on severity. She creates a home care plan individualized for each client with products and bi-weekly treatments resulting in a 95% success rate.
A recent teenage client shared, "Wendy has an incredibly caring personality. She loves what she does and her performance and thoroughness definitely shows through her quality care. As a teenager, I do not feel self-conscious about my acne when I'm at the clinic because I could feel a kind of connection from her since she understands what having acne can do to a person mentally and physically since she dealt with it herself. I am only a month into my treatments and my skin is already starting to clear up. My mom was surprised on how cost effective her program is. We both highly recommend Wendy for any of your acne needs."
You can learn more about Saving Face SkinSpa and Acne Clinic on their website or Facebook page. Call 360-943-1700 to schedule an appointment or book online.
Saving Face SkinSpa and Acne Clinic
2938 Limited Lane NW, Suite A2
Olympia, WA 98502